Everett Criminal Defense Attorneys
Our Lawyers are Ready to Help You Protect Your Rights, Your Freedom and Your Future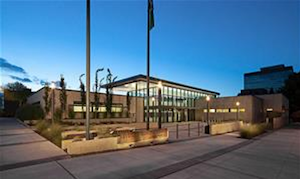 The City of Everett is the county seat of and the largest city in Snohomish County, Washington. It is located 25 miles north of Seattle and is one of the main cities in the metropolitan area and Puget Sound region.
If you are cited for a civil traffic offense or charged with a misdemeanor crime alleged to have occurred within the city limits of Everett, Washington, your case will be filed in the Everett Municipal Court. In the 2018, the Court received the following filings:
6,155 civil traffic infractions,
2,824 non-traffic misdemeanors,
185 DUI/Physical Control charges, and
332 other traffic misdemeanors.
The Court is located at 3028 Wetmore Ave, Everett, WA 98201. Phone: (425) 257-8778, Fax: (425) 257-8678. It is open Monday through Friday from 8:30 A.M. to 4:30 P.M.
Amy Kaestner, Judge (425) 257-8778
Laura Van Slyck, Judge (425) 257-8778
Sharon K. Whittaker, Administrator (425) 257-7052 Send an email to: swhittaker@everettwa.gov
All criminal cases are prosecuted by the City of Everett Presecutor's Office, 2930 Wetmore Avenue, Suite 4-E, Everett, WA 98201. Phone: (425) 257-8406. Fax: (425) 257-8623.
Familiarity with the judge, court personnel and the prosecutor is mandatory for a successful defense. The attorneys at Blair & Kim have worked with the various Everett prosecutors and judges in municipal court for years, and so are very familiar with their procedures. If you face a City of Everett misdemeanor criminal charge, you need a criminal defense attorney who is knowledgeable and experienced in order to obtain the best result.
If you are under investigation or have been charged with a crime alleged to have occurred in the Everett area, contact one of the Everett criminal defense attorneys at Blair & Kim, PLLC, who have the knowledge and expertise to fight for your rights. No matter the charge, whether it is a felony, misdemeanor, DUI, or any other offense, we are willing and able to assist in your defense. Contact our lawyers today for an initial consultation and learn what we can do for you.
At Blair & Kim, PLLC our defense attorneys have handled countless numbers of criminal cases for Everett residents. If you are under investigation or have already been charged, it is imperative that you have an experienced defense attorney at your side to inform and protect you of your rights. Our attorneys can help defend you against any criminal charge, including:
Felony Charges
DUI
Drug Crimes
Domestic Violence
Assault
Theft
Criminal Traffic Violations
Sex Crimes
Protection Orders
Trespassing
We work closely with the you and help you understand the nature of the charges and the possible outcomes for your case. We review every piece of evidence being used against you and build a defense that exploits any holes in the evidence. We ensure that the prosecution does not violate your rights and that no illegal procedures were used by the police.
At Blair & Kim, we understand that each client is different and requires a defense specifically tailored to their unique situation. Whether it be getting a case dismissed, negotiating a plea bargain, or taking a case to trial, we zealously represent our clients' needs and work tirelessly to guarantee the best possible outcome. We work with our client's side-by-side and walk them through each step of the process to ensure they are an active participant in their case.
For more information contact Blair & Kim, PLLC today. Schedule a consultation by contacting our office and speaking with one of our experienced criminal defense attorneys.
Seattle Main Office
215 NE 40th St #C-3
Seattle, WA 98105
Phone: (206) 622-6562
To make a public records request from the City of Everett, please click on the following link.